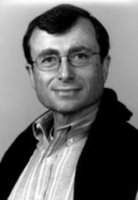 On June 15, 2007, Andries van Dam received the degree Doctor of Mathematics, honoris causa from the University of Waterloo in Waterloo, Ontario. The text of Andy's address to the University of Waterloo follows.
"Thank you so much, Mr. Vice-Chancellor, Professor Tompa, and members of the Faculty of Mathematics, for this marvelous honor. Good afternoon, ladies and gentlemen.
As one of the first computer scientists, I saw our discipline begin in the early '60s with great hope and promise, but also with the decades-long necessity of proving that we were a real science and of fighting for the ...