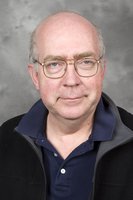 Maurice Herlihy has been awarded the Fulbright Distinguished Chair in the Natural Sciences and Engineering Lecturing Fellowship for the upcoming 2010-2011 academic year. He will be visiting the Technion in Haifa, Israel, working on multiprocessor synchronization.
Maurice said, "The advent of multicore architectures has made this a particularly exciting time to be working on concurrency, and I look forward to establishing new collaborations."
Recipients of Fulbright awards are selected on the basis of academic or professional achievement, as well as demonstrated leadership potential in their fields. The Fulbright Program, America's flagship international educational exchange program, is sponsored ...