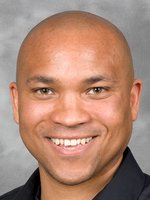 The Department is excited to announce the promotion of Chad Jenkins to Associate Professor with tenure, effective July 1, 2010. "Chad's promotion recognizes his outstanding research work, innovative teaching, and exemplary service," said Department Chair Roberto Tamassia.
Chad joined our department in 2004 after completing his Ph.D. at University of Southern California, his M.S. in computer science from Georgia Institute of Technology and his B.S. in computer science and mathematics from Alma College.
Chad was selected as a Sloan Research Fellow in 2009. He is a recipient of a Presidential Early Career Award for Scientists and ...