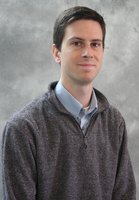 James Hays is the latest faculty recipient of an NSF CAREER award, a highly selective grant that the National Science Foundation awards to junior faculty members who are likely to become academic leaders of the future.
The research funded by James's CAREER grant aims to understand, represent, and enhance scenes at the Internet-scale. James and his team are investigating "detail synthesis" tasks which alleviate camera shake, motion blur, defocus, or low resolution.
A key insight behind this research is that Internet scale photo collections and scene matching provide an ideal, context-specific statistical model which can be used ...